Blackbook ID opens its third chapter and welcomes brand new music from Chris Lake, Franklyn Watts, Gettoblaster and more!
---
Lake Chris forged a name that needs no introduction and a year ago opened the door to the inner workings of his label Black Book Records with the beginnings of Blackbook ID, sharing insight into the world of some of house music's brightest rising superstars. Now, as festival season kicks off, there's no better way to welcome the warmer months than with a new batch of freshly minted home heaters. Black Book ID Chapter 3.
This series reminds everyone why it's essential to dig a little deeper and search a little longer to expose incredibly talented artists – those who may be unknown at the time but who bring so much to the table. For this go-around, listeners are immersed in the heart of Franklyn Watts, Ango Tamarind, gettoblaster, and Pimpo Gamaaccompanied by a new track from the label boss himself.
Lake Chris kicks the third chapter into high gear with its festival-ready, Latin-influenced slammer"400." Those lucky enough to attend Horizon Festival earlier this year he may have caught a glimpse of his latest hit which has only furthered the influence of South America on the house music scene lately. Be on the lookout for Chris Lake's "400" to dominate the festival circuit this summer as it reminds everyone of his status as a leader in the genre.
Included in this episode is the smash of the summer for sure"Bom Bom" from rising Los Angeles-based producer Franklyn Watts, who has built a powerful momentum with releases on Dirtybird, CUFF, and more in the past. His latest release incorporates electrified synth hits, bubbling bass, and an infectious kick-snare rhythm to ignite a fire in your dancing shoes in no time. We can't wait to see what this powerful young producer has up his sleeve for 2022.
Looking ever deeper into this new chapter of Blackbook ID reveals thriving underground producer Ango Tamarin who lands a punch with "Have a nice day 😉." This aggressive tech-house banger that delivers driving hats, beefy drums, and a warehouse-ready drop that will have both hands in the air from the first listen. The future looks bright for this young producer, and he is quickly becoming one to watch after his previous releases on labels like Truesoul, Toolroom and now Black Book Records.
Next comes up-and-coming American duo Gettoblaster, with their mighty club-ready banger."booty shake" which includes DJ-Funk. The pair draw heavy inspiration from their respective hometowns of Chicago and Detroit and blend the two styles to create something uniquely their own. "Booty Shake" reminds everyone that this unstoppable duo is here to stay, and their unique brand of Ghetto House is welcome with open arms.
Black Book ID Chapter 3 ushers in its encore with a touch of tech-house mastery from the Brazilian stalwart Pimpo Gama. It's no surprise that Pimpo Gama has made a name for himself over the years, as his ability to capture emotion through sound and leave us on the edge of our seats is second to none. While he had major releases on Spinnin' Records, Dirtybird, his latest single, "Play that basssignals his Black Book debut and some of the EP's most important sound designs.
Chris Lake has once again proven himself to be one of the most in-demand artists in house music right now, but his influence on the scene is front and center with Black Book ID Chapter 3. Grab your copy on Beatport, listen on Spotify, and continue on for a deeper dive into this release!
Flux Black Book ID: Chapter 3 on Spotify:
---
Black Book ID Chapter 3– List of tracks:
Lake Chris – 400
Franklyn Watts – Bom Bom
Ango Tamarin – Have a nice day 😉
Gettoblaster – Booty Shake feat. DJ-Funk
Pimpo Gama – Play that bass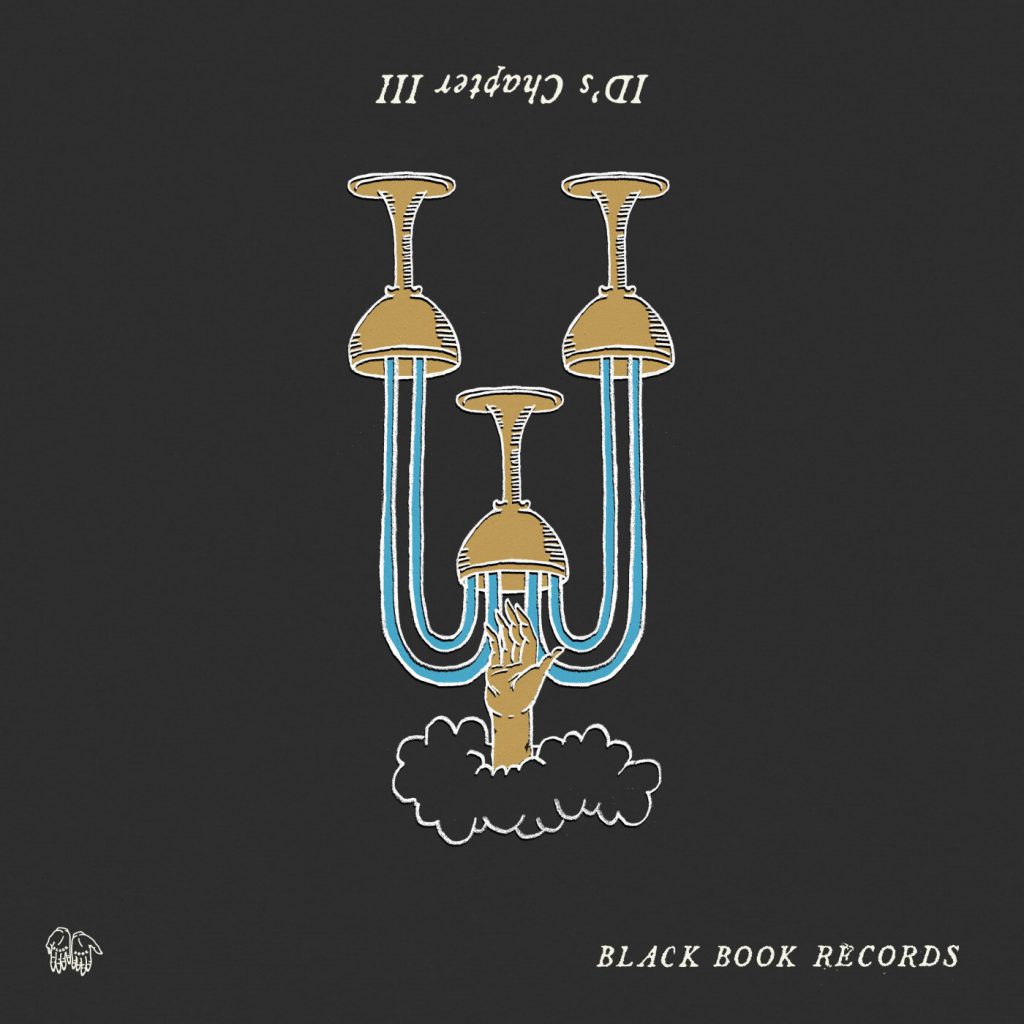 ---
Follow Black Book Records on social media:
Website | Facebook | Twitter | instagram